c/o STOCKHOLM GUIDE
Vasastan
Classic must-see places in residential Vasastan.
c/o VASASTAN
Cafées
Vasastan offers several cozy, laid back cafés where you can stop for catching up on some work or relax with a fika.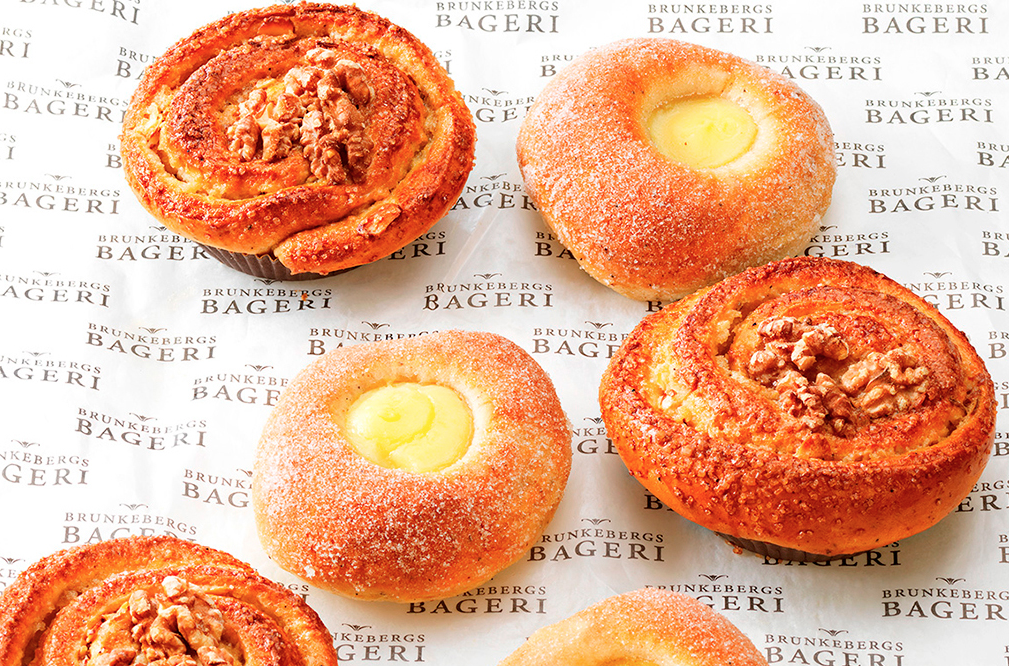 DALAGATAN 9J
Brunkebergs bageri
This bakery opened in 2022 and bake everything from scratch. Enjoy your fika in a cozy, modern enviroment.
Good for: Fika, lunch
Kids/dogs? Yes/Yes (outside).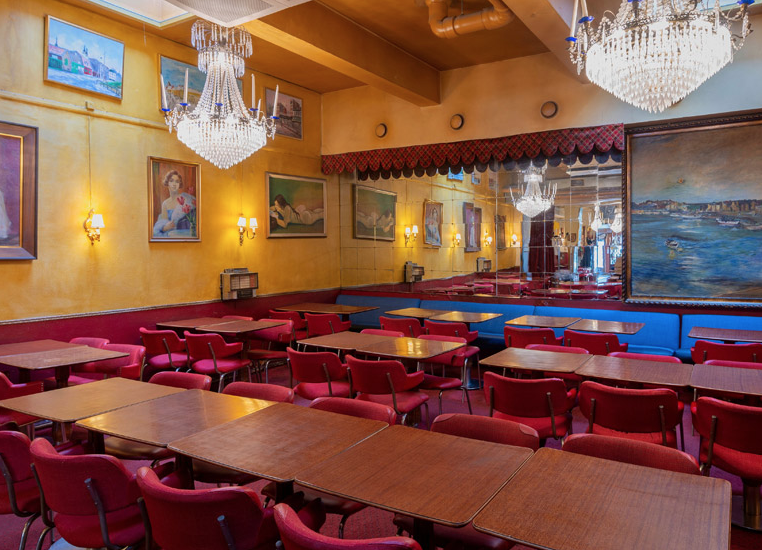 ODENGATAN 80
Café Ritorno
A bakery which opened in 1959. Although existing in many locations, this one is the original. And when we say original, we mean it. The interior is still the same from 1959. Take a fika and travel back in time!
Good for: Fika, lunch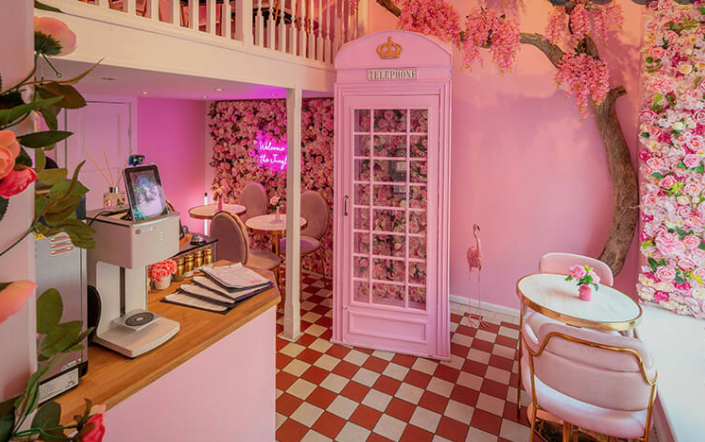 S:T ERIKSGATAN 70
The Pink Company
The Pink Company is a dream come true. You will find the interior carefully planned and taken care of for maximum exposure. If you are looking for a instagram friendly setting, you've found it. 
Good for: Fika, lunch, breakfast.
c/o VASASTAN
Restaurants
Vasastan offers several restaurants in a anchient setting. Some are originals from the 70's – and the food is still as amazing.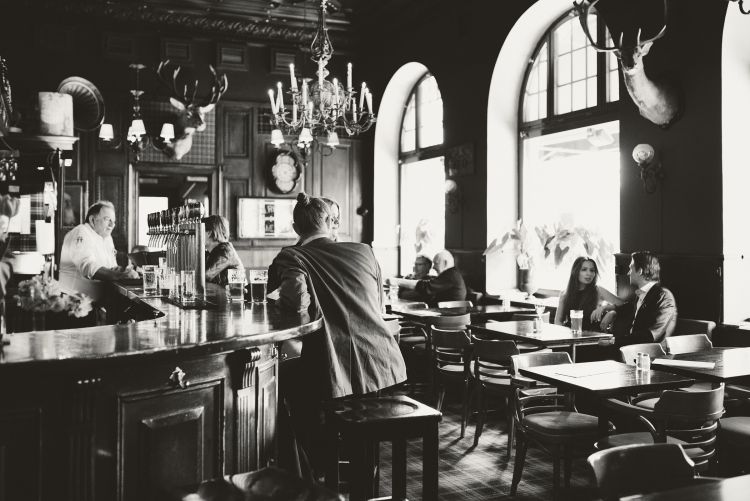 DALAGATAN 50
Tennstopet
Classic old-school pick for any Stockholmare. Ornate & genteel restaurant presenting traditional European cuisine, mostly old-fashioned meat dishes and husmanskost. Not hungry? Play some chess while sipping on a beer in a wood-paneled bar.
Good for: Lounging, bar, brunch, lunch, dinner.
Kids/dogs? Yes/no.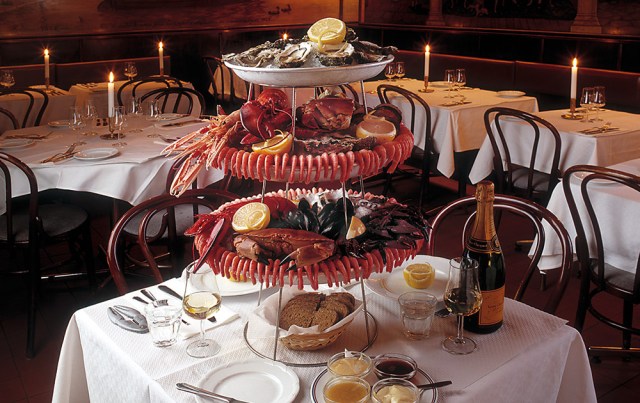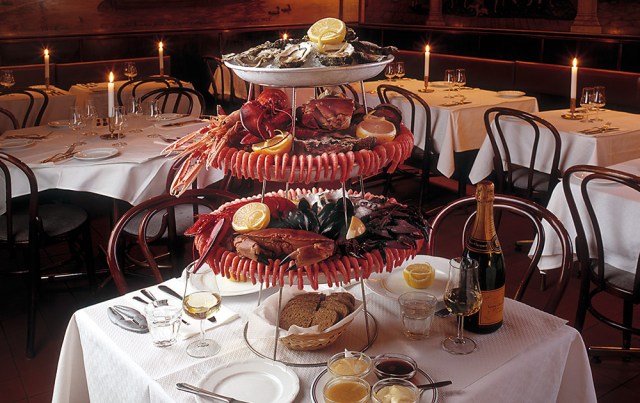 DALAGATAN 46
Wasahof
Lively French bistro with murals on the walls & a menu of classic dishes including abundant seafood. Also a classic, old-fashioned restaurant yet their menu is more french-inspired. Hot tip: Remember to order their oysters!
Good for: Lounging, bar, dinner, lunch
Kids/dogs? Yes/No
ROSLAGSGATAN 43
Agrikultur
If you are looking for something extraordinary, visit Agrikultur. This place reaches beyond the boundaries of culinary tradition, while honoring food, flavour, sustainability and community. Pricy, but you will not be disappointed. 
Good for: Lounging, bar, dinner, lunch.
Kids/dogs? Yes/No
c/o VASASTAN
Shopping
Shopping is limited in Vasastan district, yet – whatever you are looking for you will probably find at Åhléns.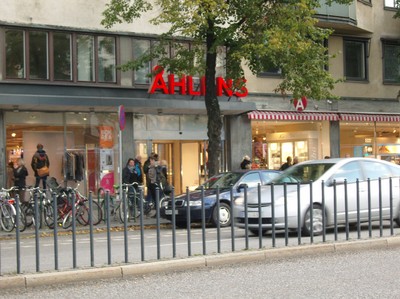 ODENGATAN 17
Åhléns
At Åhléns in Odenplan you can shop shoes, toys, make-up clothes and interor. Well known clothing brands.
Good for: Basic shopping
Kids/dogs? Yes/Yes
c/o VASASTAN
Nature
Take a break from the busyness and connect with nature. Find our top 3 strolls in Vasastan below.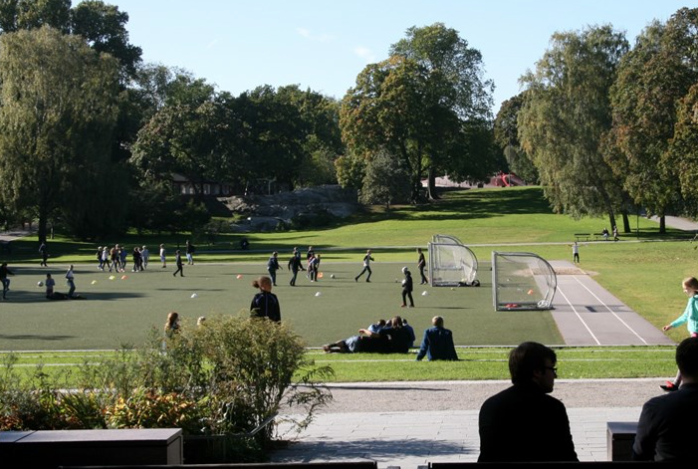 ODENGATAN/DALAGATAN
Vasaparken
This park is amazing. Stop for people watching, a picknick or a fika. Watch a soccer game, play boule or join a yoga session in their outdoor pavillion. Also has a playground for children and a dog park.
It was named after the Royal Vasa Dynasty. The park lies between the two squares Odenplan and S:t Eriksplan.
Vasaparken was established in this area in 19th century. Construction work for the park was started in 1898 and in 1900 the eastern part was almost completed with work continued in the west and southwest until 1908. During WW1 the park was used to grow potatoes for the city.
The world-famous Swedish children's book writer Astrid Lindgren lived in a building by the park, and Vasaparken is mentioned in many of her books. After her death, a corner of the park was renamed in honor of Astrid Lindgren (Astrid Lindgrens terrass).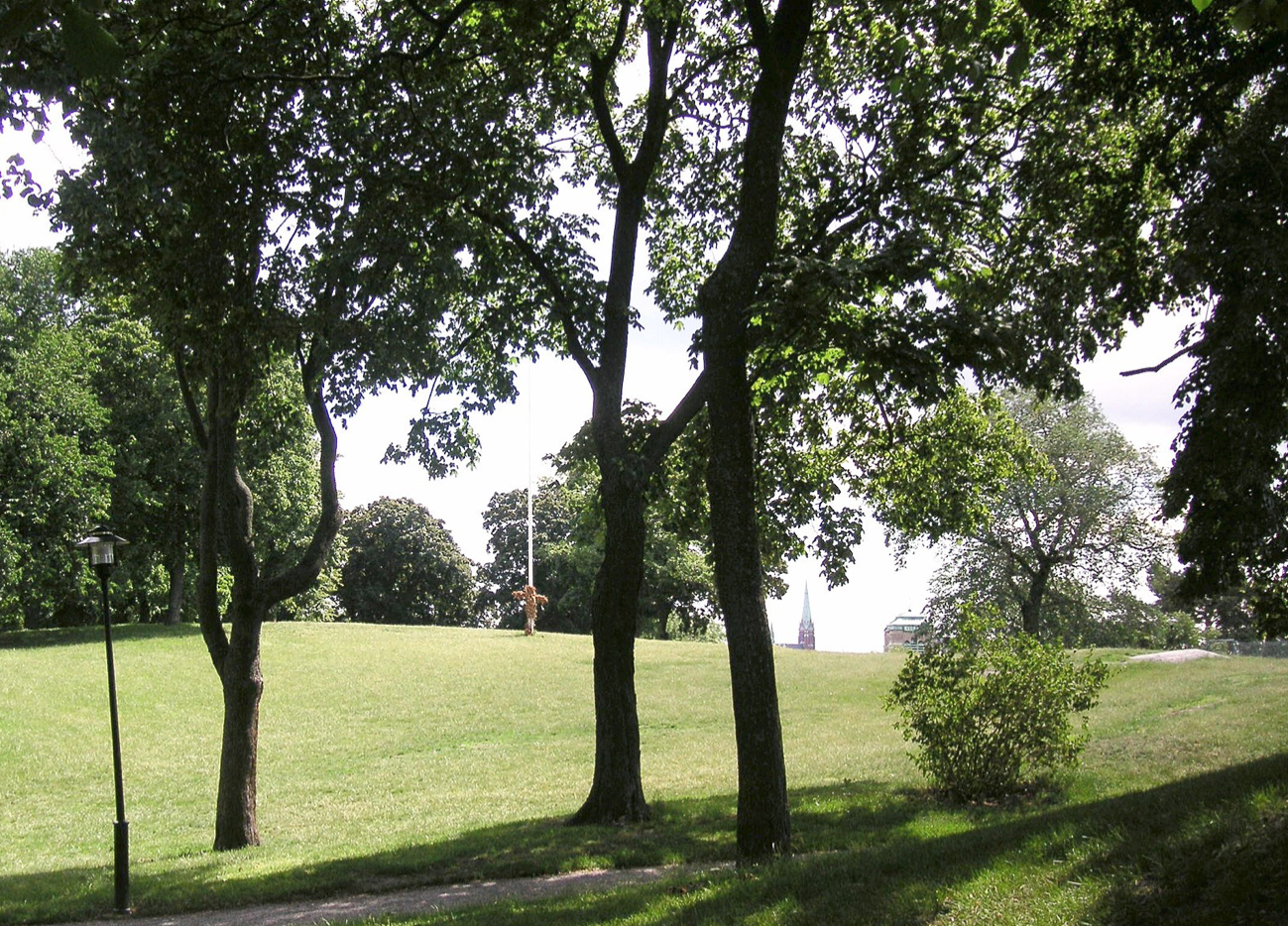 INGEMARSGATAN 8
Vanadislunden
If you are looking for a view, visit Vanadislunden. This park is located on Brunkebergsåsen and holds large trees and is a very popular park for picknicks. Also has a playground for children and a dog park.
Vanadislunden is one of Stockholm's largest parks, the area covers about 9 hectares and measures approximately 430 × 270 meters. Development first started in 1885. In 1893 about 2,000 trees and shrubs were planted. The park was largely completed in 1903. The area is named after Vanadis, which is another name for the Norse Goddess Freyja.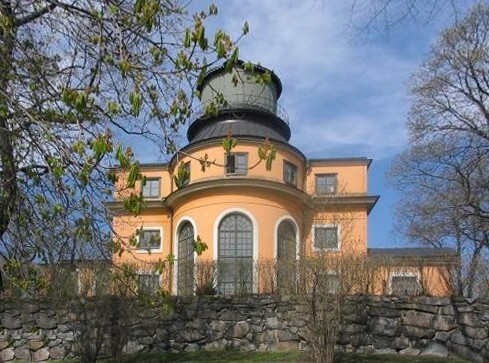 ODENGATAN/SVEAVÄGEN
Observatorielunden
One of the highest points in Stockholm, great for panoramic photography. The Old Stockholm Observatory, which dates from 1753, sits on top of the hill. Stockholm Public Library and the Stockholm School of Economics' main building lie at its edges. On the northeastern corner of the hill stands the bronze sculpture Kentauren from 1936 by Sigrid Fridman (1879-1963). 
c/o VASASTAN
Culture
Like all over Stockholm, Vasastan offers lots of museums and other fantastic sightseeing spots.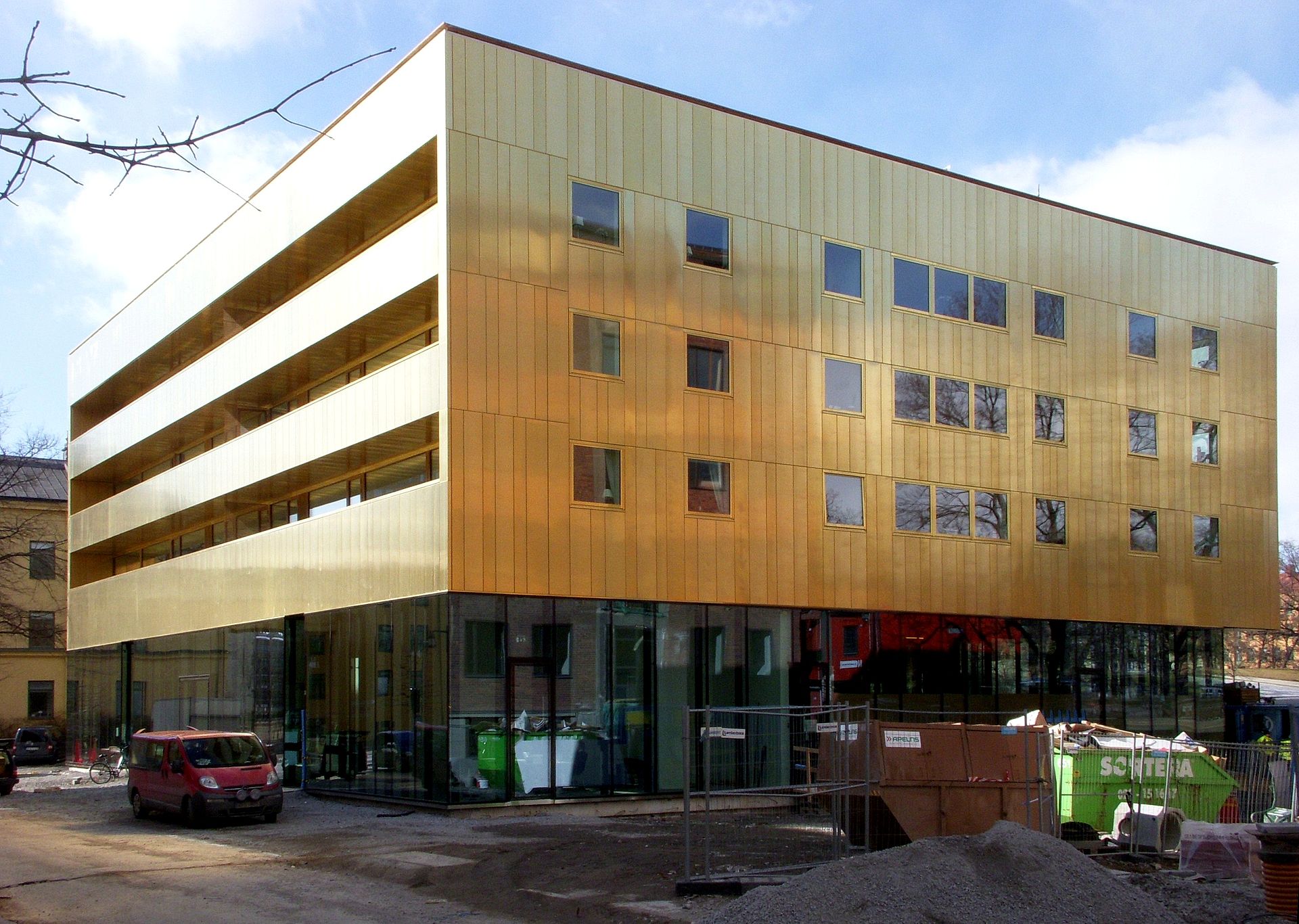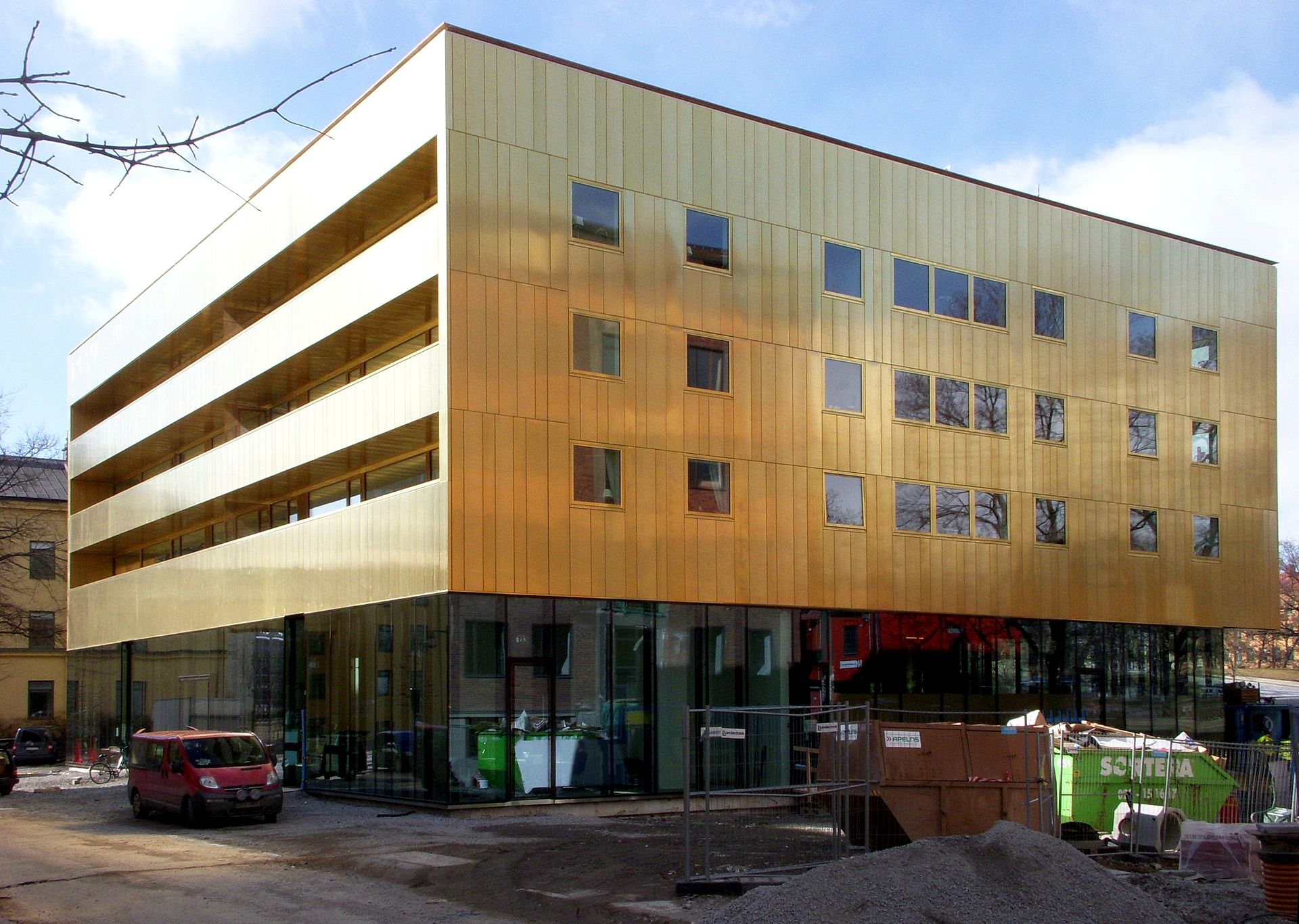 EASTMANSVÄGEN 10
Sven-Harrys konstmuseum
Sven-Harry's Art Museumis an art museum in Stockholm, Sweden, founded by builder Sven-Harry Karlsson. It is housed in a multi-purpose building alongside an art gallery, museum shop, apartments, and businesses.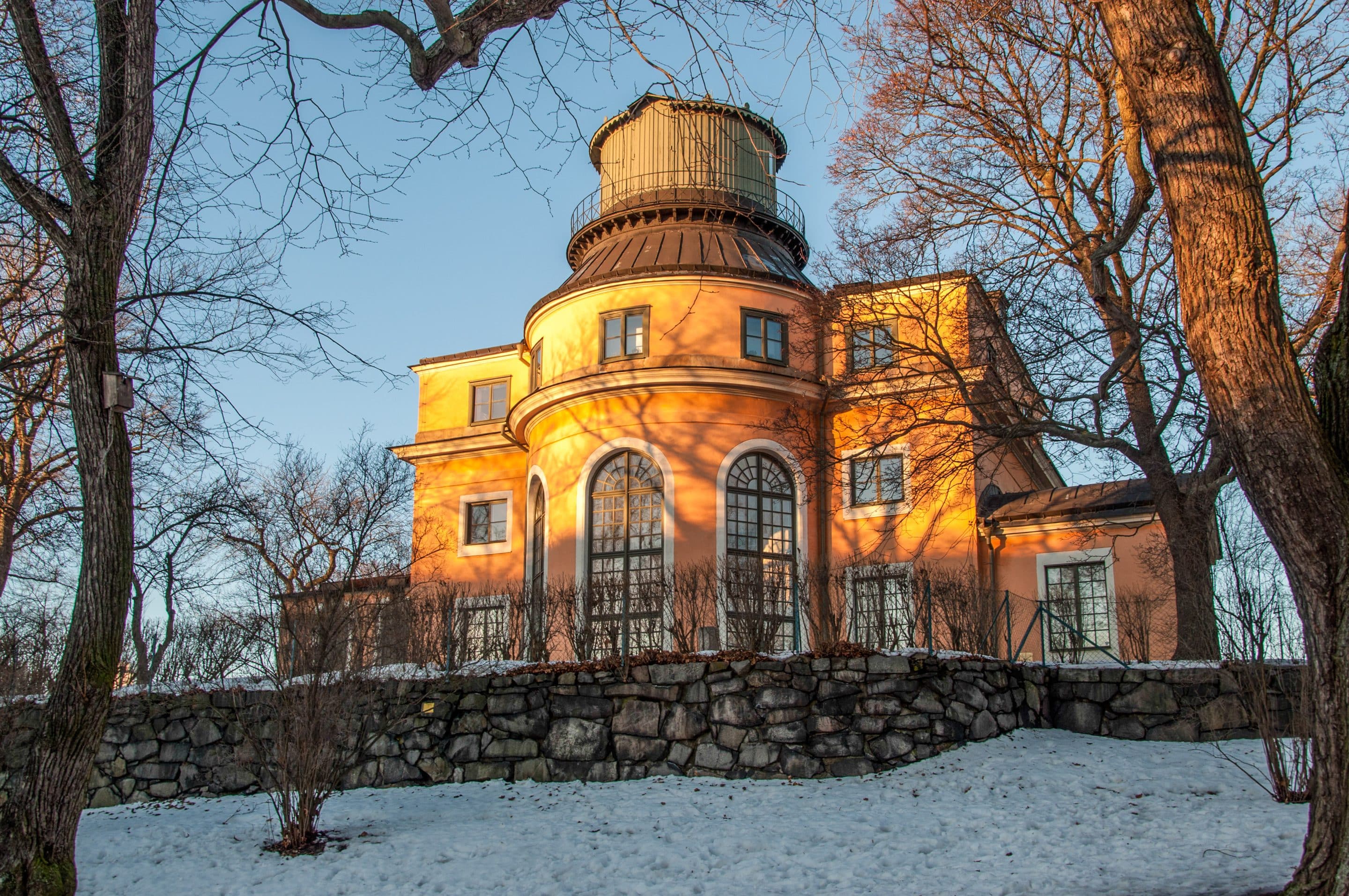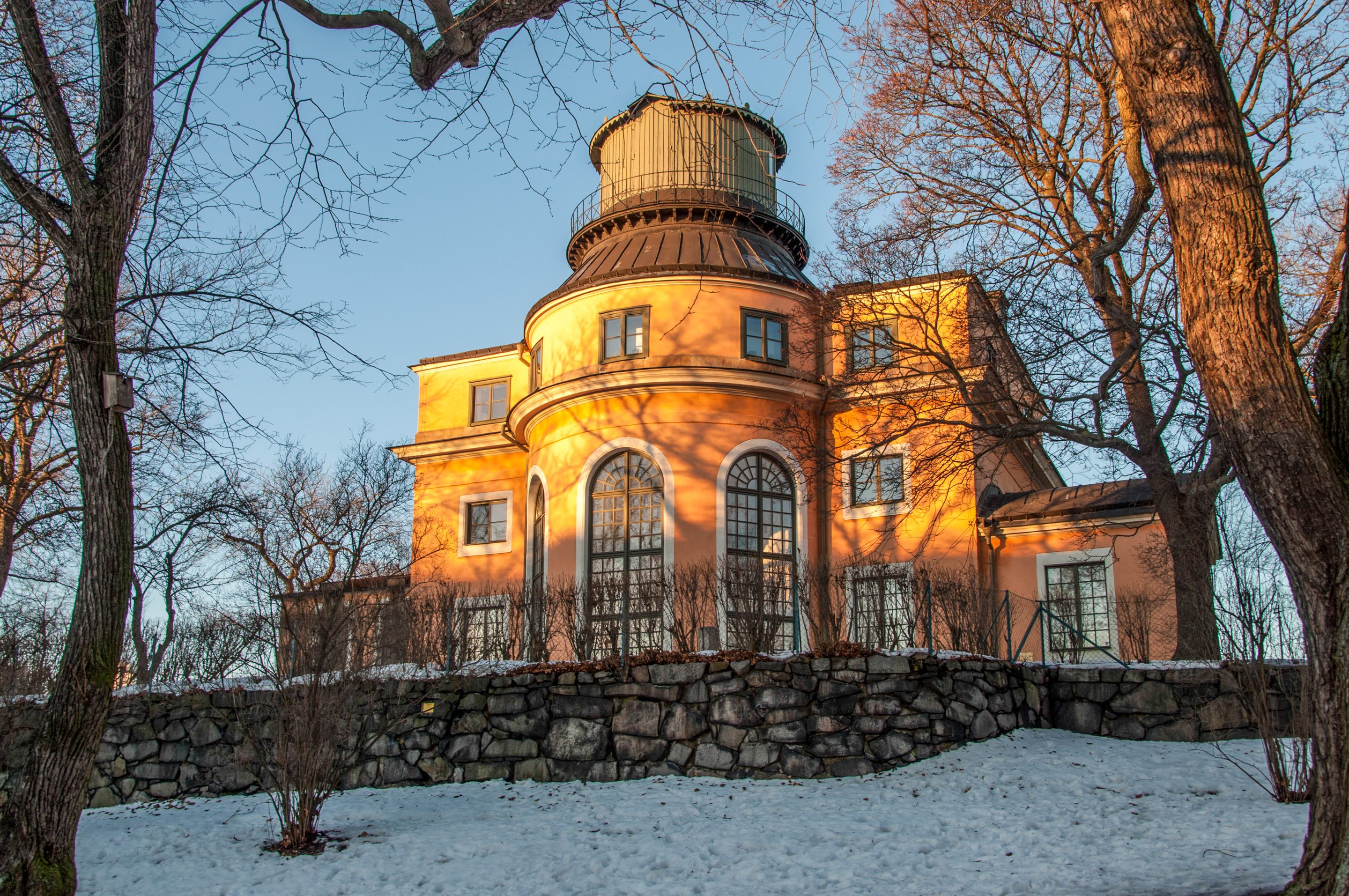 DROTTNINGGATAN 120
Stockholm observatory
The Stockholm Observatory is an astronomical observatory and institution in Stockholm, Sweden, founded in the 18th century and today part of Stockholm University.
There are records of daily weather observations from the observatory going back to 1754.
The Stockholm Observatory site at Saltsjöbaden was established with a 40-inch (102 cm) reflecting telescope from Grubb, built in 1931. Also of historical interest is a double telescope by Grubb, the 24/20-inch refractor, with has one 24-inch aperture another 20-inch on the same mount established in 1931. 
Today the museum is closed, but it's exterior is as magnificent.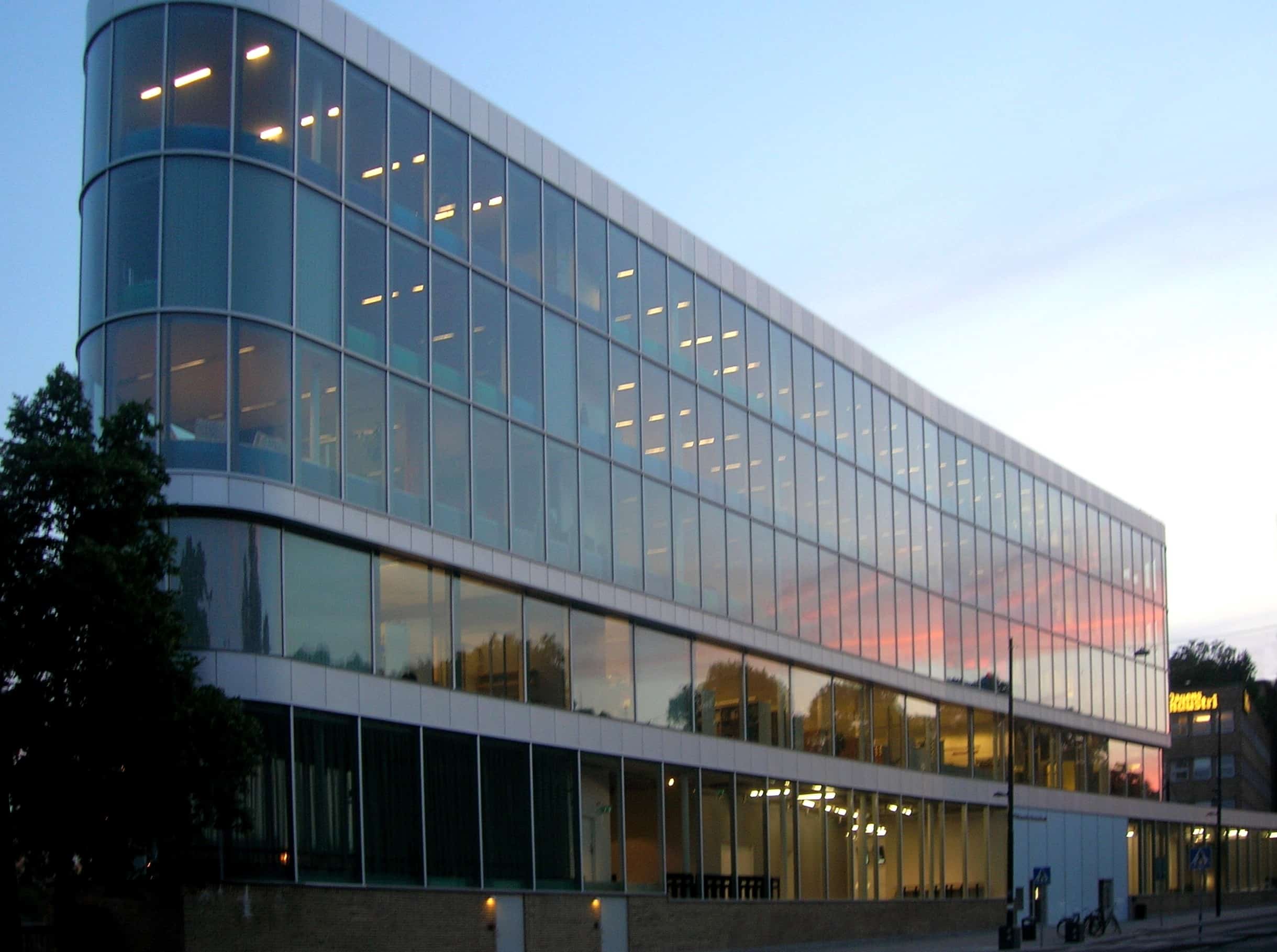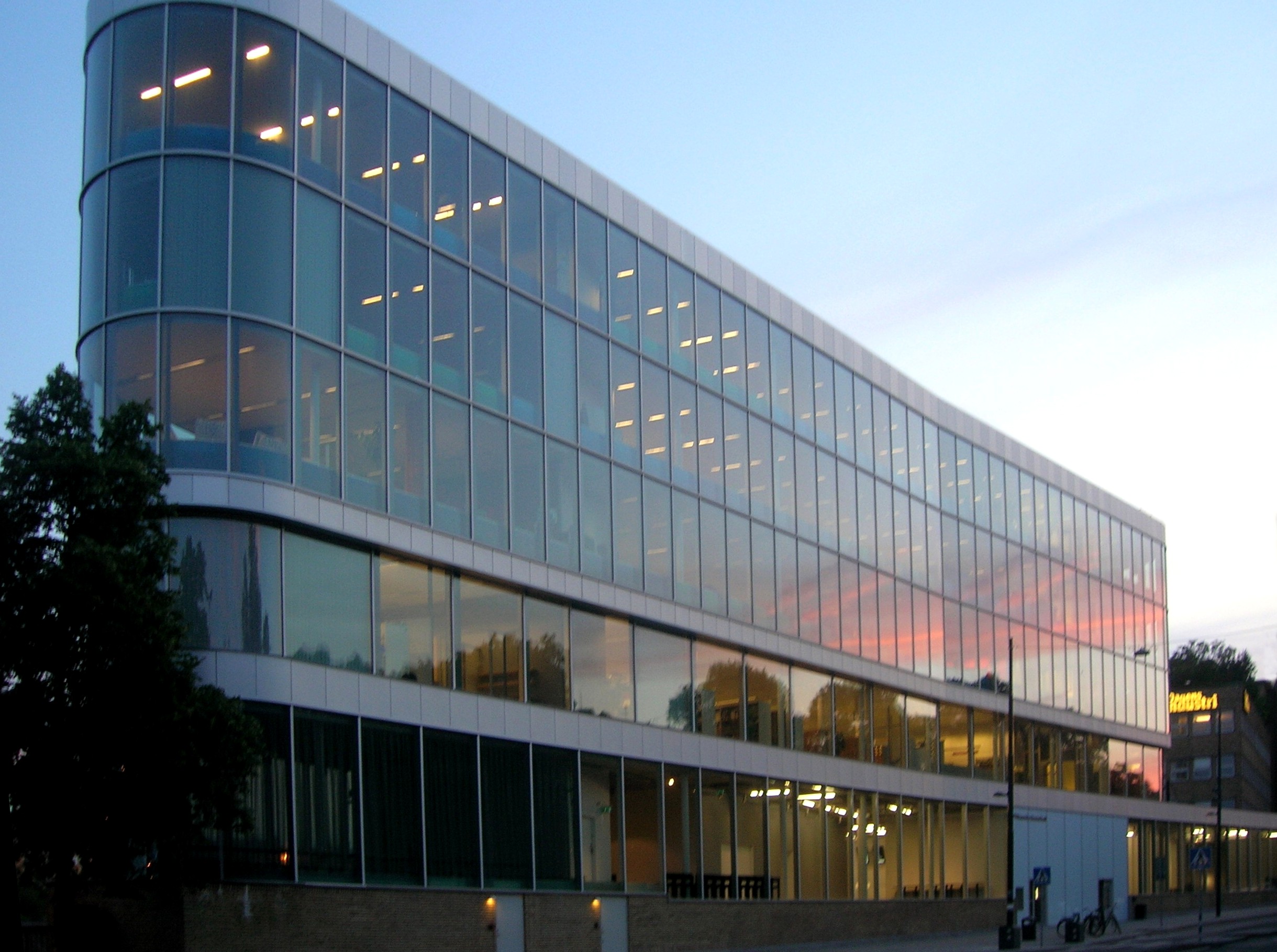 TORSGATAN 19
Bonniers konsthall
Modern, glass-fronted contemporary art museum, with temporary group & solo exhibitions, plus a cafe.
c/o VASASTAN
c/o LOVE
This is what we call smultronställen in Swedish. These places are the hidden gems in Stockholm which you will only find as a local Swede.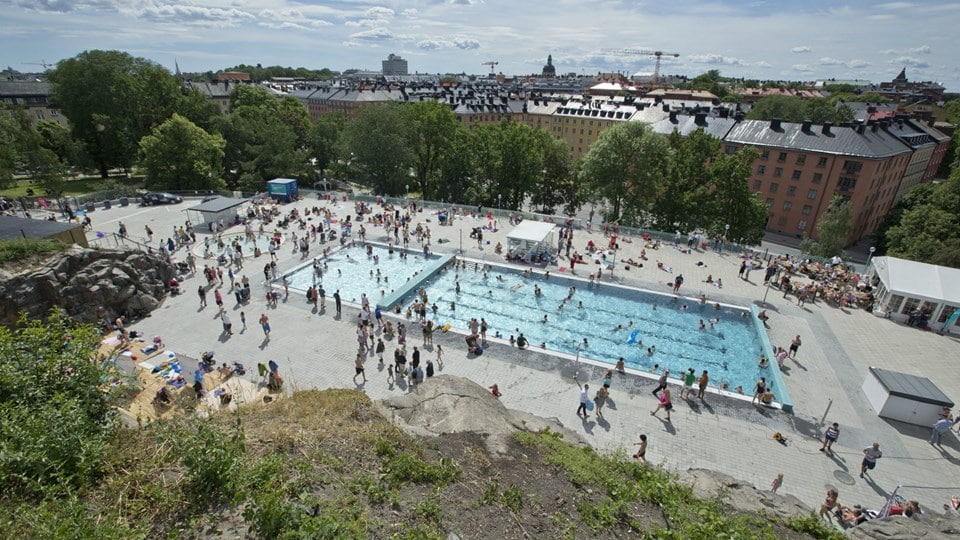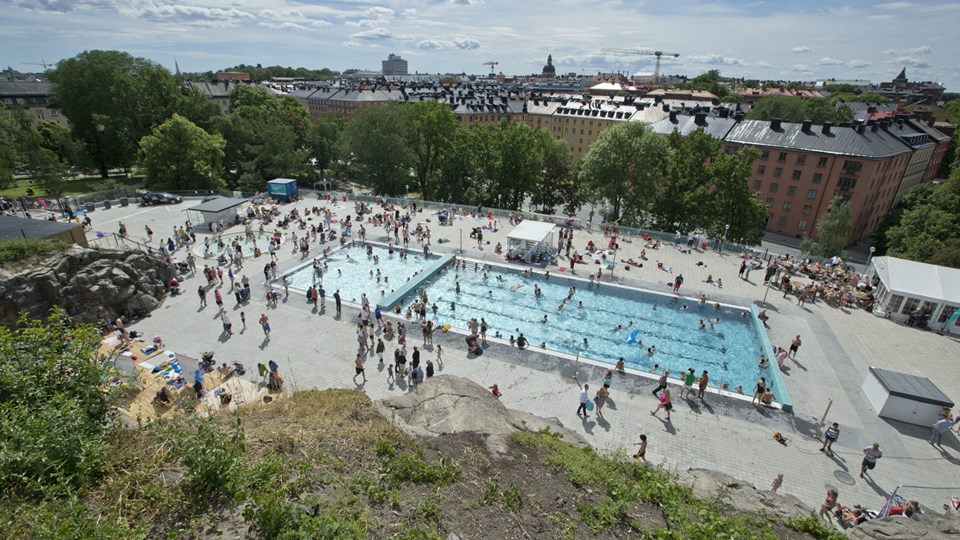 SVEAVÄGEN 142
Vanadisbadet
Usually open May – August, this outdoor pool is very popular in Vasastan. For 90 kr you can enjoy a whole day out in the sun by the pool.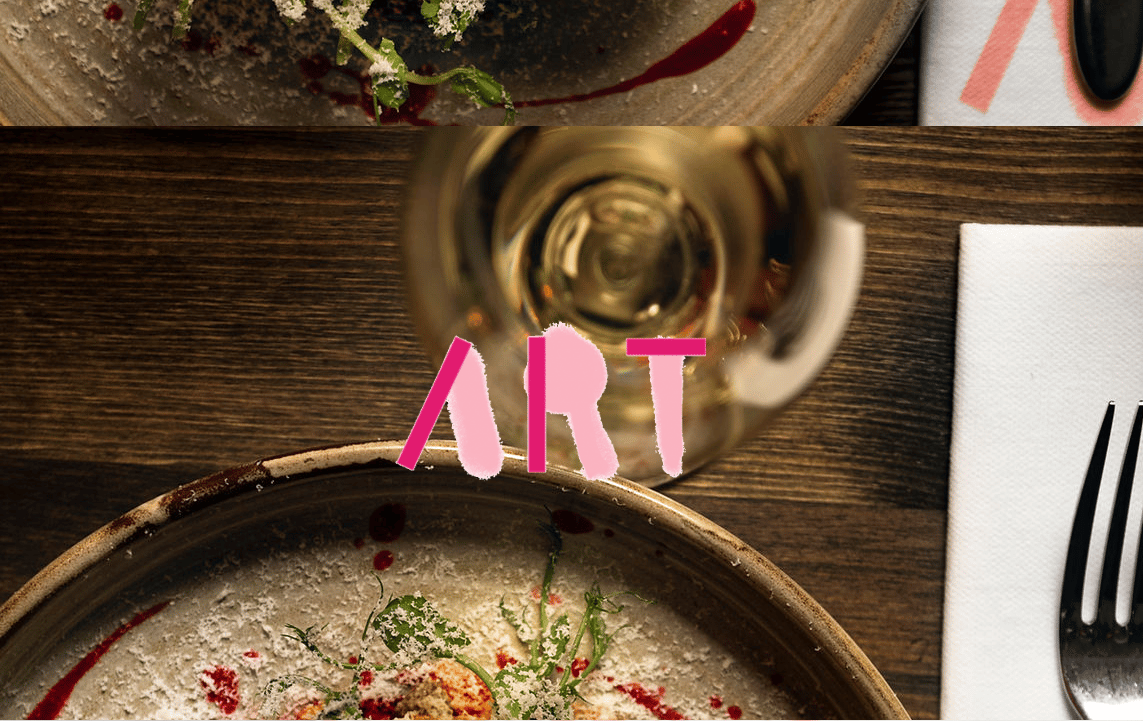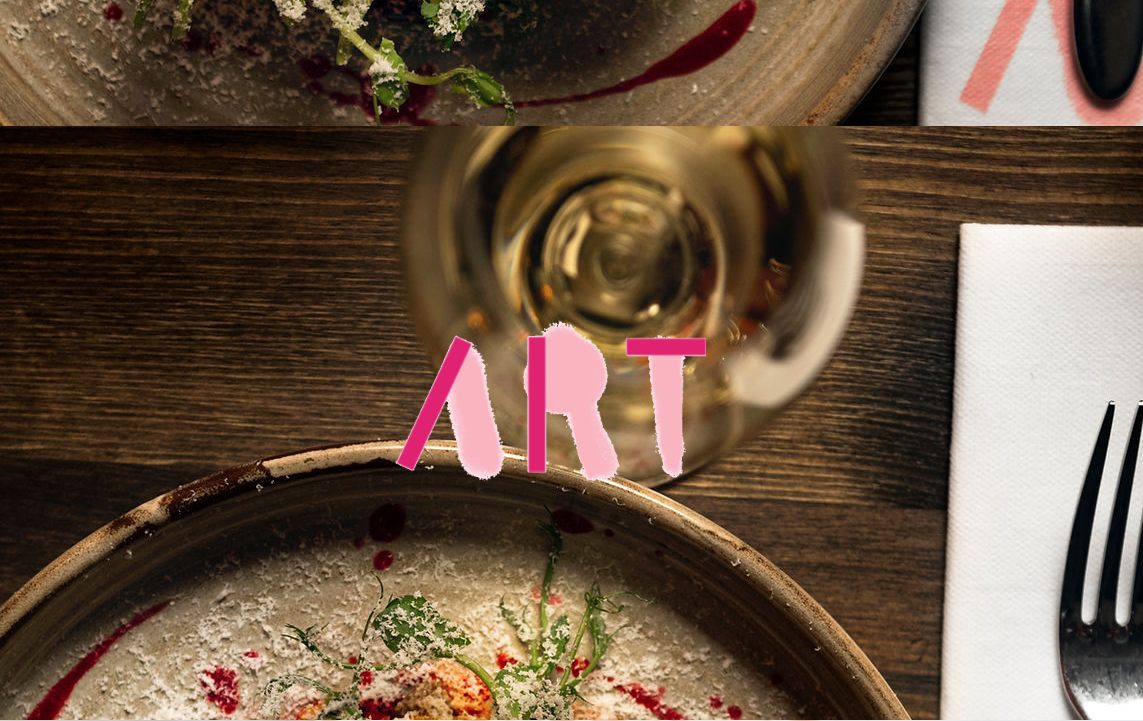 DÖBELNSGATAN 46
Restaurang ART
Are you a fan of speak-easy type of restaurants? This is a great choise to enjoy a 4 course dinner for a great price, soaking in the artistic, creative athmosphere. 
History of Vasastan
The city district, most likely named after the street Vasagatan, in its turn named after King Gustav Vasa in 1885, was still a peripheral part of the city in the early 1880s. Before the end of that decade, however, some 150 buildings had been built and only the properties along Odengatan remained vacant. The expansion was preceded by a city plan established in 1879, a slightly more modest edition of the 1866 intentions of city planner Albert Lindhagen, in its turn largely a continuation north of an original 17th-century plan. Like the Baroque plan, the new plan took little or no account of local topographic variations, and where the two failed to reconcile, sites were simply set aside as parks or for major structures such as the Sabbatsberg Hospital.
The north-eastern part of the district is called Sibirien (Siberia in English). The area borders Östermalm but has historically been a stronghold for the working class. The origin of the name Sibirien (Eng. Siberia) originates from a time when the area was inhabited by the poor, who could not afford heating. People started to say that the area was "as cold and as far away as Siberia", hence the nickname.
In the north-western corner of the district are eight blocks forming Birkastaden, named after the 9th century settlement Birka, sometimes called Rörstrandsområdet (the "Rörstrand Area") which forms the compact northern frontier of Stockholm's historical city centre. As described above, Lindhagen's original intentions for the elevated area was to keep it as a park featuring the 17th century avenue of Karlberg Palace. In the city plan of 1879, however, the area was divided into two large blocks, which on a request from the local landowner, porcelain factory Rörstrand, in 1886 were split up into smaller properties. This resulted in a new city plan which was adopted to local topographic variations and therefore features non-perpendicular street crossings.[2]
Few buildings were constructed before the start of the 20th century, but construction work soon boomed to culminate in 1905–06, speculation causing many buildings to change owners several times before their completion. Virtually all the buildings in Birkastaden are Art Nouveau, a result of both the brief construction period and the fact that some 50 buildings were designed by architects Dorph & Höög, at the time the largest architectural practice in Northern Europe. The buildings of Birkastan features oriel windows, towers on the corners, rounded pediments and bright, plain plaster façades with thrifty decorations. As a result of speculation, the backyards are narrow, and many flats shadowy. From the start, however, Birkastan was a mixed area shared by both low and high income earners.
READ THEM ALL…
More Stockholm guides
Whether you are permanently moving to Stockholm, or only visiting for a short stay, we have created the perfect guides for you on how to get around the city or what there is to explore near you. Explore our guides below!