C/O STOCKHOLM SHORT TERM APARTMENTS NEAR THE INNER CITY
(0-5 km from city centre) - ALL APARTMENTS OFFER GOOD COMMUNICATIONS TO STOCKHOLM CITY.
To make a booking, check availability or have more information, contact us via e-mail info@costockholm.com. We will reply asap with a suggestion to suit your plans.
#B1: ÄLVSJÖ - WONDERFUL VILLA
Wonderful, fully equipped villa with garden for
up to 9 persons, located 5 km southwest of City/Södermalm.
#B2: LAKE BRUNNSVIKEN - NATIONAL PARK
Warm and cozy 2 room apartment for 1-3 persons located in a gorgeous part of Northern Stockholm with beautiful nature, still near services and Stockholm City.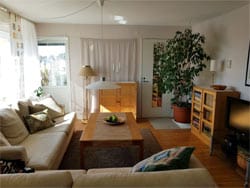 #B3: SOLNA/ULRIKSDAL - NATURE NEARBY
Light, cozy 4 room apartment for 1-6 persons, just north of Stockholm City close to nature and public transportation.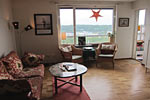 #B4: HAMMARBY SJÖSTAD - THE SEA CITY
Modern, top fresh 3 room waterfront apartment for up to 4-5 persons in modern area Hammarby Sjöstad, 500 m south-east of city/Södermalm.
#B5: LIDINGÖ - SEAVIEW
Welcoming 4 room apartment with a fantastic view in Lidingö for up to 7 persons.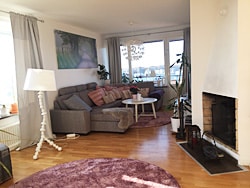 #B6: LIDINGÖ - FAMILY FRIENDLY
Spacious, well-planned 4 room apartment with 2 bedrooms. Up to 5-6 persons welcome.
#B7: LIDINGÖ - TWO FLOORS AND GARDEN
Modern, fresh 4 room duplex apartment with villa/townhouse feel. Up 6 persons, or 4 adults + 4 children.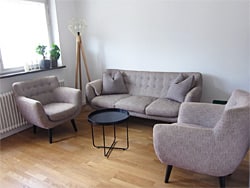 #B8: ASPUDDEN - CHARMING LIVING
Unique, spacious turn of the century 4 room apartment 2,5 km southwest of Stockholm city. A gem!
#B9: GAMLA ENSKEDE - ROMANTIC STYLE
Charming, spacious two room apartment with a slightly French rustic feel - welcomes up to 4 persons.
#B10: TELEFONPLAN - PEACEFUL SUBURBIA
Peaceful, good value apartment 5 minutes south-west of Stockholm / Södermalm. 1-2 persons.
#B11: ÅRSTA - HARMONY CLOSE TO TOWN
Nice 2 room apartment just south of the Södermalm area, suitable for everyone. 1-4 persons.
#B12: STOCKHOLM WEST - TRADITIONAL TRANEBERG
Harmonic, quiet 2,5 room corner apartment right next to Stockholm City in the attractive area around Alvik, near water and nature. For 1-2 persons.
#B15: GRÖNDAL - UP ON THE HILL
Light, child-friendly 3 room apartment for 1-4 people, just south of Södermalm.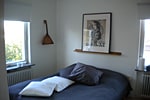 #B16: ASPUDDEN - TOP FLOOR BALCONY
Sunny 3 room apartment for 1-3 persons in hip, picturesque Aspudden, 2 km southwest of City/Södermalm.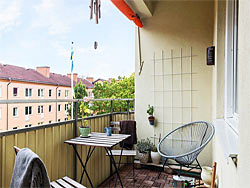 ______________________________________________________________



Didn't find what you are looking for? Click on the pictures below to see our other objects:
| | | | |
| --- | --- | --- | --- |
| | | | |
| Stockholm City | Near Stockholm City | Greater Stockholm | Other |
Also our visit our Hotels page for the latest offers
or:
send us an e-mail anyway. We might have new objects not yet posted on the website.


Back to Apartments / B&B page